BathhouseBandits.com Featured Videos
Inside The Gay Sauna (VIDEO)
July 23, 2016
I decided to visit my local Gay Sauna and what an experience it was. Inside The Gay Sauna SECRET FOOTAGE included in the video. Enjoy.
| Newark, NJ VIDEOS | Newark, NJ HUB | #GayNJ | @ILoveGayNJ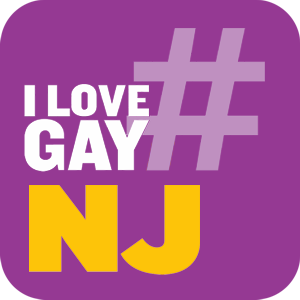 |
| Sauna VIDEOS | Sauna HUB | #GaySauna | @ILoveGaySaunas |


What Kind of Man Do You Prefer, Smooth or Hairy? VIDEO
July 16, 2016
When it comes to personal grooming, what do you prefer, a man who's smooth or someone with a bit of fur? This is the question at the heart of a new episode of the popular gay web series Steam Room Stories.


VIDEO: Inside Gay Bathhouses with THE BEAST Author Terrill Aaron Closs
August 02, 2015
We explore the secret world of gay bathhouses and learn the meanings of some of the most graphic terms in the homosexual lexicon with author Terrill Aaron ...


> Additional Articles, Videos and Blog Postings
BathhouseBandits.com on Scoop.it
Gay Porn Is Full of White Twinks, but That's Not What We Jerk Off To
Date: June 23, 2017
DC Allen and Ken Flick: Partners in life, business and LGBT community growth
Date: June 09, 2017
Why D.C.'s Gay Bathhouse Crew Club Endures in the Age of Grindr
Date: June 08, 2017
On The Floor – Honcho at Trade Show
Date: June 07, 2017
Club Columbus Newsletter June 2017
Date: May 31, 2017
Club Indianapolis Newsletter June 2017
Date: May 31, 2017
Club St. Louis Newsletter June 2017
Date: May 31, 2017
Club St. Louis Newsletter - May 2017
Date: May 02, 2017
Club Columbus Newsletter - May 2017
Date: May 02, 2017
Club Indianapolis Newsletter - May 2017
Date: May 02, 2017
View #GaySauna on TagBoard

Click Here
View #GaySauna on Facebook

Click Here
---
- PinkBananaMedia.com
- ILoveGay.LGBT
- ILoveGay.NET
- GayRelevant.com
- LGBTWeek.NYC
- LGBTBrandVoice.com
- LGBTBizTech.com
- LGBTBold.com
- LGBTNew.Media
- LGBTDestinationMarketing.com